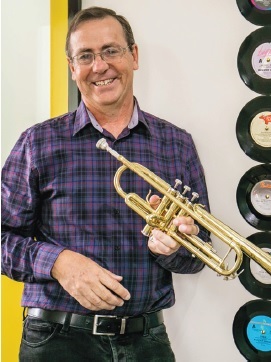 Nick Pearson – CMT Belconnen
Serving the Canberra community for over 20 years
Canberra Music Tuition has a dedicated team of teachers who work with students to create an individualized program to suit the needs of every student, whether playing for enjoyment or working towards a career in music. We have 3 large teaching studios: Belconnen, Fyshwick and Weston Creek, and also teach in approximately 20 ACT/NSW schools.
Our philosophy is that maximum enjoyment means maximum success. Our lessons are focussed on establishing a love and appreciation for music, leaving it to the student if they wish to take that love to a leisure level, exam level or beyond.
Canberra Music Tuition is owned and run by Nick Pearson. Born, raised and educated in Canberra, Nick has a wide experience within the music community of Canberra. As a young trumpet player he played in community bands and orchestras. After completing a 3 year Diploma of Music in Jazz Studies in 1988, Nick played professionally throughout Canberra and surrounding region in many different ensembles and bands. After completing a Bachelor of Education in 1991 he taught, conducted and was involved with school based music for the next 15 years. Canberra Music Tuition was started in 1996.
Nick is committed to music education and providing opportunities for as many people as possible to learn and explore about the joy of music and all it has to offer.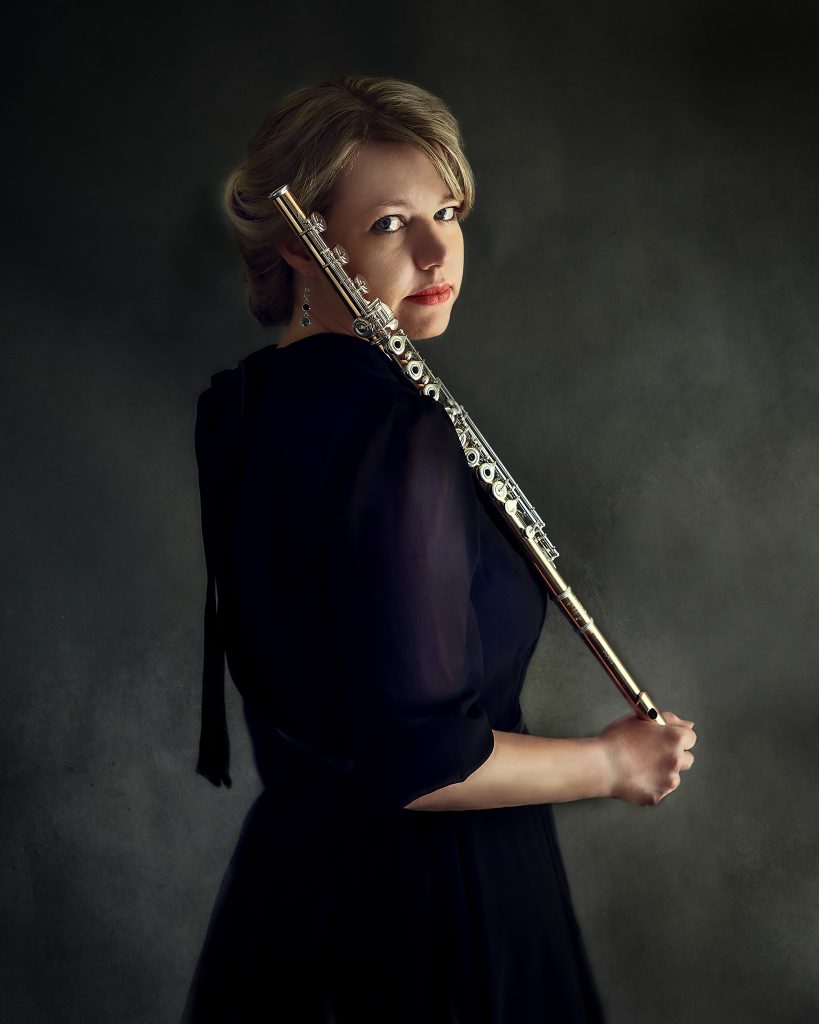 Sarah Grey – CMT Fyshwick
CMT Fyshwick
Sarah Grey is the CMT In-School Music Education Manager, Fyshwick Manager, and is also co-founder and Concertmaster of the Canberra Wind Symphony.
Sarah hails from the musically rich Northern Territory where she spent her formative years playing flute in youth orchestras, symphony orchestras and concert bands. A highlight during this period was performing with classical guitar luminary John Williams. In 1998 she won a Rotary scholarship to attend the Pan-Pacific Music Camp in Sydney, and in 2000 Sarah chose to attend the Canberra School of Music ahead of competing universities. Whilst at the School, Sarah completed four years of studies with Virginia Taylor (ACO, CSO) and Vernon Hill (LSO, MSO, CSO).
In furthering her performance influences Sarah has undertaken classes with many of the world's leading flute practitioners, including Peter Lloyd (LSO), Felix Renggli (Music Academy of Basel), Paul Edmund-Davies (LSO, Principal Flute of English National Opera), and Michael Cox (BBC SO, London Sinfonia, LSO, Academy of St Martin in the Fields).
During her time at the Canberra School of Music (later becoming part of the Australian National University), Sarah performed with the School of Music Symphony Orchestra, Canberra Youth Orchestra and Canberra Symphony Orchestra. She also studied various electives, most notably Conducting with Max McBride (SSO, ACO) and Music Arranging with Ruth Lee-Martin.
In 2002 Sarah was the winner of the Nigel & Ann Flowers Scholarship for Flute at the ANU. Graduating in the subject of flute performance in 2003, her honours subject was the The Trend Towards Impressionism in Australian Flute Music, for which she received first class honours.
Sarah's subsequent performance career has seen her embark on an eclectic and exciting mix of performance broadening musical experiences. This has included performances with the Canberra Symphony Orchestra, performing with the renowned Band of the Royal Military College, showcasing the beauty of low flutes in the Supernova Bossa Nova trio, and in 2015, founding the Canberra Wind Symphony with husband Geoff Grey.
In 2018 Sarah heads off as one of only 10 flautists slected to participate in a flute summer school in Canada, studying with two of the world's greatest flautists.
Tegan Denniss – CMT Weston Creek
CMT Weston Creek
Tegan has served the Canberra community for the better part of 7 years & has worked with CMT intermittently for the past 6 years. Having previously worked in different ACT Government sectors, Tegan joins us as the Manager of CMT Weston Creek.
Tegan strives for students to have an enjoyable musical experience & is here to assist students in achieving their musical goals. Tegan's priority is to match students with teachers that will allow them to achieve all their musical endeavours. Tegan looks forward to working with all CMT students & seeing them grow as musicians